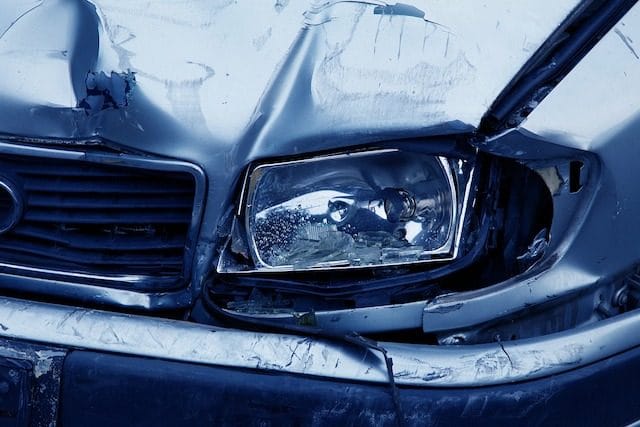 Crash!!! You we're just involved in a car accident. It's a stressful ordeal to go through since property damage and bodily injury can be involved. When involved in a crash first thing to remember, stay calm. Taking this necessary first step allows you to properly handle the situation.
Now that you've taken that deep breath you can assess the situation properly. See some helpful steps to take below:
1.Check for injuries
Check to see if you're free of injuries
If you're okay check if any passengers require medical attention
If you're unsure if an injury is critical call 911
2. Always be safe
If the accident was minor move the car off the road out of traffic
Turn your hazards on so other drivers and emergency services can identify your vehicle
If someone was injured badly DO NOT remove them from their current location. Relocating a person in a critical state could cause more harm to their condition.
3. Gather information for insurance
Take pictures or record damage to your vehicle and the other driver's vehicle/property. This will be useful when filing a claim.
Exchange insurance and contact information with the other party involved.
Notify your insurance provider. Provide as many details of the accident as possible, this will greater assist the claims adjuster.
---
IMPORTANT TO REMEMBER
It's essential to remain calm in the first moments after an accident. A situation may occur where the other party involved can react in a hostile or threatening way. If this should occur notify the police right away. It's important to keep a level head after an accident to aid those who may be injured or in critical condition and also to assess the damages of the crash.
---
What Can I Do If Accidents Have Raised My Insurance Premiums?
Multiple auto insurance claims from car accidents can raise your insurance premium since you're a higher risk. However there are some ways to help lower your premium besides a clean driving record.
1.Defensive Driving Course
By taking the defensive driving course it can help take up to three points off your drivers license and give you a 10% discount on auto insurance for three years.
2. Inquire about your deductible
Check with your insurance company on what type of deductible you have on your auto policy. If you're able to afford a higher deductible inquire on what options are available. Raising your deductible will help decrease your insurance premium as you are taking on more of the risk.
Give our office a call with any questions or concerns! Our friendly office staff will be more than happy to assist you with quoting options and any coverage concerns you may have.