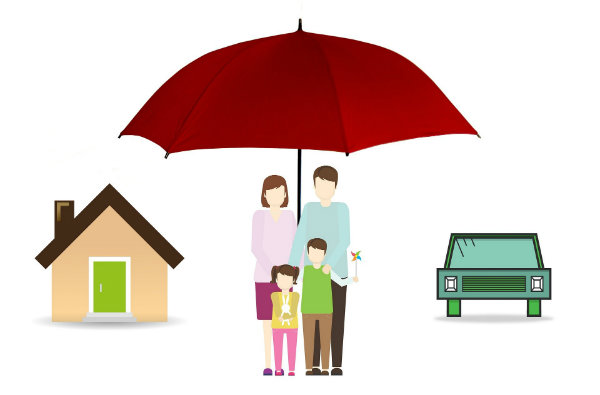 Your home means everything to you and your family. So are your cars, boats and RV's. Needless to say everything you've worked hard for means a great deal to you! Why not protect it? If you're thinking, "Well I already have insurance on all those things, what more could I need?", much more! Think of how stressful it would be that after one small accident everything you own and cherish could be at risk to be taken away. Picture the following scenario:
You're driving home from work one day, it's really heavy traffic and by accident you rear-end the car in front of you. Thankfully you're alright and the damage to your vehicle is minor and the vehicle you hit is still drivable with simple repairs to fix the damages. However the driver in the car you hit didn't walk away scratch free. Suppose when the driver was rear ended he lunged forward due to the impact of the accident and used his wrist to shield him from hitting the dash board head on. As a result he sustained injuries to his wrist and hand. This minor fender bender you were involved in has resulted in bodily injury of another person. Everything has now changed! The other driver now requires surgery and physical therapy to treat the injuries from the accident. These expenses would be covered under your auto policy, but there's much more to come. Imagine the other driver is a world renowned surgeon and due to the injuries to his wrist and hand is unable to work for months as he needs time to recover from the accident. Suddenly in addition to the medical expenses you'd be liable for the driver files a multi-million dollar lawsuit against you for the time he is away from work. Auto repairs, medical expenses and a lawsuit from one small accident, this is getting out of hand! Not to worry your umbrella policy has you covered. The additional layer of protection is in place for situations like this where your current liability limit may not be enough to cover a major loss. That's a major sigh of relief right.
Now imagine that same exact scenario, but in this case you don't have an umbrella policy in place. You personally are now liable for any additional costs for the auto repairs, medical expenses and lawsuit that your policy's liability limit did not cover. As a result all your family's cars, your home, RV and boat you've worked so hard for are vulnerable to be seized and taken away. All of this could have been prevented if an umbrella policy had been in place.
A scenario with a major loss occurring like in our example probably has you thinking, "What limits of coverage are available for an umbrella policy?". In most cases umbrella policies are available in million dollar increments from $1 million to $5 million. The premium for these policies is determined by your limit of liability on your underlying policies.
Contact our office for a quote and with any questions on coverage. Our friendly office staff will be happy to assist you with any of your insurance needs.
Phone: 631-224-1000
Fax: 631-224-1800
Email: info@twinforksinsurance.com